About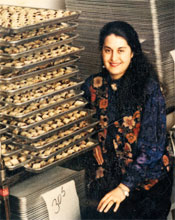 Erica's Rugelach & Baking, Co is a Brooklyn-based bakery committed to creating a distinctive line of rugelach & gourmet specialty cookies. Since 1989, Erica's sweet, treats have continued to delight & satisfy the most discerning culinary palates in NYC and across the country. Only the finest and freshest ingredients are used in Erica's pastries such as first quality, sweet AA butter, premium nuts, fragrant spices, delicious jams and Belgian chocolate.
Erica's unique sweets evoke an old-fashioned, home-baked taste that has been praised by journalists and cookie lovers across America and "across the pond." A 2010 winner of the British Airways "Face-to-Face" competition, Erica's rugelach has sparked culinary excitement in the UK as well. "Wonderful rugelach," hails Gael Greene — New York Magazine's most eminent food critic. The New York Times, Food & Wine, Newsday, USA Today, Country Living and internationally acclaimed pastry chefs all concur that Erica's products are exceptional & memorable.
Erica's delectable treats are currently featured by the leading specialty shops, gourmet stores, appetizing markets, upscale coffee bars, A-list caterers and 5 star hotels & resorts. Clients have included stars of screen, stage, sports & television as well as captains of industry.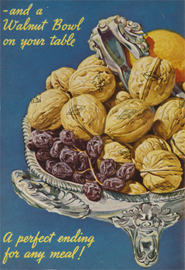 Originally inspired by childhood memories of her great aunt Pearl's Catskills country kitchen, where she used to roll up these eastern European buttery treats, Erica's has never lost sight of her mission statement, "I want to make people remember real quality, real food & real people and a taste memory of yesteryear."
From its inception, Erica's has donated to many social & environmental justice concerns, myriad organizations dedicated to women's health issues, area hospitals, hospices and food pantries as well as the performing arts & independent artists.