Eating Delancey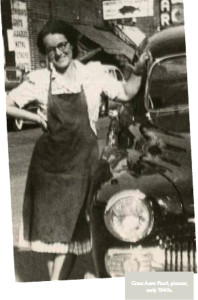 SWEET FAMILY TIES
When I started Erica's Rugelach & Baking, Co., it was with little more than a taste memory of my beloved great-aunt Pearl's buttery hand rolled rugelach. Wild blueberries and raspberries grew around her Catskills bungalow during the summer and we'd go on a picking parade.
On those days she'd cook up a storm – roast chicken, chopped liver, cholent, stuffed cabbage and derma, blintzes, blueberry pies, and her version of rugelach from leftover pie dough.
It could be 98 degrees in that kitchen. She'd still bake and hand roll little triangles of delicate dough with jam, nuts, raisins and fragrant cinnamon to the wonder of Jascha Heifetz soaring through the Beethoven Violin Concerto.
It was 1969, I was 11, dying to go to the Woodstock Festival with my uncle Irv. My mother pulled the plug on that unlived adventure, so instead I got to hang out with my great-aunt Pearl. When I'd roll a good crescent rugelach, she'd smile and say, "Shayna punim."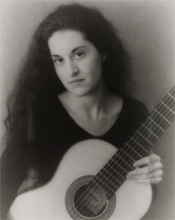 Ultimately, I studied classical guitar and voice and in 1981 graduated from Queens College. I made a B-line for Brooklyn and for the next eight years, taught music,wrote, waitressed, and sometimes performed at weddings where I sang my best Barbra Streisand version of "Evergreen." Invariably, there was a chopped liver swan centerpiece. I don't know what came first, my passion for food or music – the two always seem to go together.
Fed up with the life of a freelance musician, I began Erica's Rugelach & Baking, Co. in 1989, with a fierce determination to eclipse every rugelach already out there and create the quintessential New York rugelach. It's 25 years since I hired my first employee when we rolled test batches to Pink Floyd's Dark Side of the Moon. I wonder what great-aunt Pearl would say?
Erica Kalick
Owner, Erica's Rugelach & Baking, Co.
Special Thanks to. . .
Aaron Rezny – www.rezny.com
Lisa Gutkin – www.lisagutkin.com
The Klezmatics – www.klezmatics.com
Ward Yoshimoto – www.wardyoshimoto.com
Jascha Heifetz – www.jaschaheifetz.com/